Why DTC brands should launch new products
Intro
The secret's out that the direct to consumer (DTC) model is a great business strategy, allowing brands to bypass traditional middlemen and connect directly with consumers. Also, social media advertising, which is arguably the primary DTC marketing strategy for DTC/ecommerce brands isn't what it once was. Whether that's due to increased iOS/browser privacy inhibiting efficacy or heightened competition and ad bidding.
…but in the dynamic world of DTC, there's always room to innovate and redefine the game. This could mean introducing a complementary product or branching out into a new domain altogether. A list of product strategies from some of the greatest names in DTC has been put together, detailing 10 standout DTC marketing strategies.
Whether you're a budding entrepreneur or an established brand, hopefully these mini case studies offer a fresh perspective and perhaps even spark the inspiration you need to revolutionise your next product strategy.
Why new product development strategies are so important for DTC brands
In the fast-evolving world of Direct to Consumer business, staying ahead of the curve is not just a luxury – it's a necessity. Escaping the gate keepers of retail is great, but it also puts more responsibility on the brand to generate customer hype, build brand awareness and raise demand. Here's why introducing new products can be so powerful for a DTC brand:
Maintaining relevance
As consumer preferences shift, so too must a brand's offerings. By regularly introducing new products, DTC brands can stay attuned to the latest market trends and consumer demands; ensuring they continue to delight customers.
Diversifying revenue streams
Relying on a single product or a narrow range can put a brand in a vulnerable position. New product lines mean diversification, which can safeguard a company from economic fluctuations and changing market attitudes.
Increasing customer lifetime value
With each new product introduced, DTC brands stand to gain a competitive advantage and an opportunity to upsell or cross-sell to their target market. This not only boosts revenue but increases the average lifetime value of each customer.
Strengthening brand identity
Launching new products can reinforce a brand personality and reputation, further solidifying that ephemeral idea of your "brand" in people's minds. This can set a label apart in a crowded market, making it more memorable and trusted.
Exploiting the power of social media advertising
With social media, there's the eternal question of "what to post about"? Launching a fresh product gives you a whole new platform to build buzz around and renew target audience engagement. Whether that's via influencer marketing, posts/stories/reals or Youtube content.
Incorporating customer feedback
Every time you start the new product development process, it's an opportunity to pull from social media users, focus groups and loyal customers. This can be digested by a talented product development team to bolster idea generation, resulting in new additions to your product line that boost sales and brand loyalty for years to come.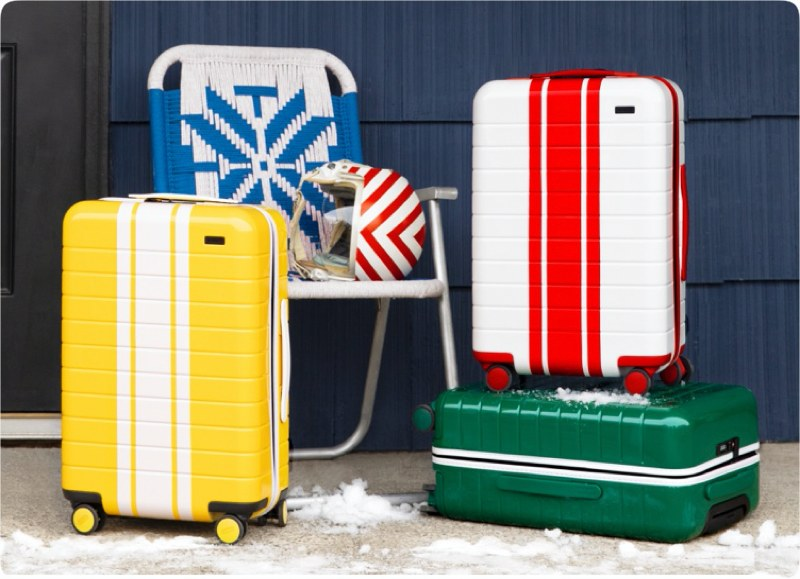 How to pick a new product development strategy for your DTC brand
Before diving into the new product development strategies of 10 successful DTC brands, let's quickly cover some factors to keep in mind. Ensuring that your selection and filtering criteria is on point is important when putting together an effective strategy for new product creation.
Know your audience
Use DTC marketing research and insights from social media users to understand your target market's needs and preferences.
Analyse current successes
Assess your existing products to inform new product offerings. What's resonated with your target market before? Can you do more of it?
Leverage digital engagement
Embrace digital channels like social media marketing and email marketing to obtain real-time feedback and engage users. This might be more indirect, like a general sense of a gap or need in the existing market. Or it could be something very specific like "our customers keep on asking for a dental floss product to compliment our charcoal toothpaste range".
Consider non-comital pre-orders
Of course I'm going to sneak pre-orders into the list! Taking capture-only or 100% charge-later pre-orders can be a great way to gauge a successful product before committing to tooling and stock. Using a tool like PreProduct you can take pre-orders that don't charge customers a cent until you trigger charges.
Iterative testing
Consider testing product concepts with real market testing. Whilst traditionally this is done with focus groups, mocking up a few examples of the product and driving traffic to them via Meta ads is much more appropriate for the digital era.
Explore DTC marketing avenues
Consider future distribution channels and your marketing mix. How is this product going to be marketed? What could future examples of SMS marketing look like? What would other examples from different marketing channels look like? Working backwards like this can keep you on track and ensure you don't start diverging from reality.
Risk appetite
Can you leverage existing tooling and partners for this new product concept or will it require more expensive and elaborate setup? And hand-in-hand with this: an incremental product idea based on existing products will carry less risk of not selling than a brand new product range. The Basecamp "Shape Up" methodology has a similar idea called "Setting the appetite", is this product concept worthy of its foreseeable risk and time needed?
In essence, a well-chosen product development strategy should balance your learned insights in the market, innovation, risk appetite and authentic brand image. Considering these points before committing to a product development strategy or process helps DTC brands be aware of risks, whilst giving themselves the best chance of success.
DTC marketing case studies
1. Release a pro-grade product at a casual consumer price point (Great Jones)
Direct-to-consumer cookware brand Great Jones, sells great looking chef-grade products at affordable prices. Co-founder, Sierra Tishgart, explains their cookware innovation strategy; "My pots and pans are highly visible design pieces in my home", this insight of bringing great design to a fairly drab category, combined with lower pricing for professional quality has helped catapult Great Jones into the industry.
Their range centres around enameled cast-iron Dutch ovens and chef-grade skillets, using the same materials as high-end brands to ensure even distribution of heat during cooking. Instead of basing their market research on consumers, they focused their efforts on chefs. This approach helped them release a high quality product and not just appear to be one.
Making an unattainable product affordable, whilst driving credibility through design is a strategy put to great effect by D2C brands such as Brooklinen and Away. Are there products in your industry usually reserved for professionals that you can now sell at an accessible price point? With the ability to sell directly to consumers through your online store and avoid retailer margins, some of these traditionally higher-priced products may now be commercially viable at lower price points.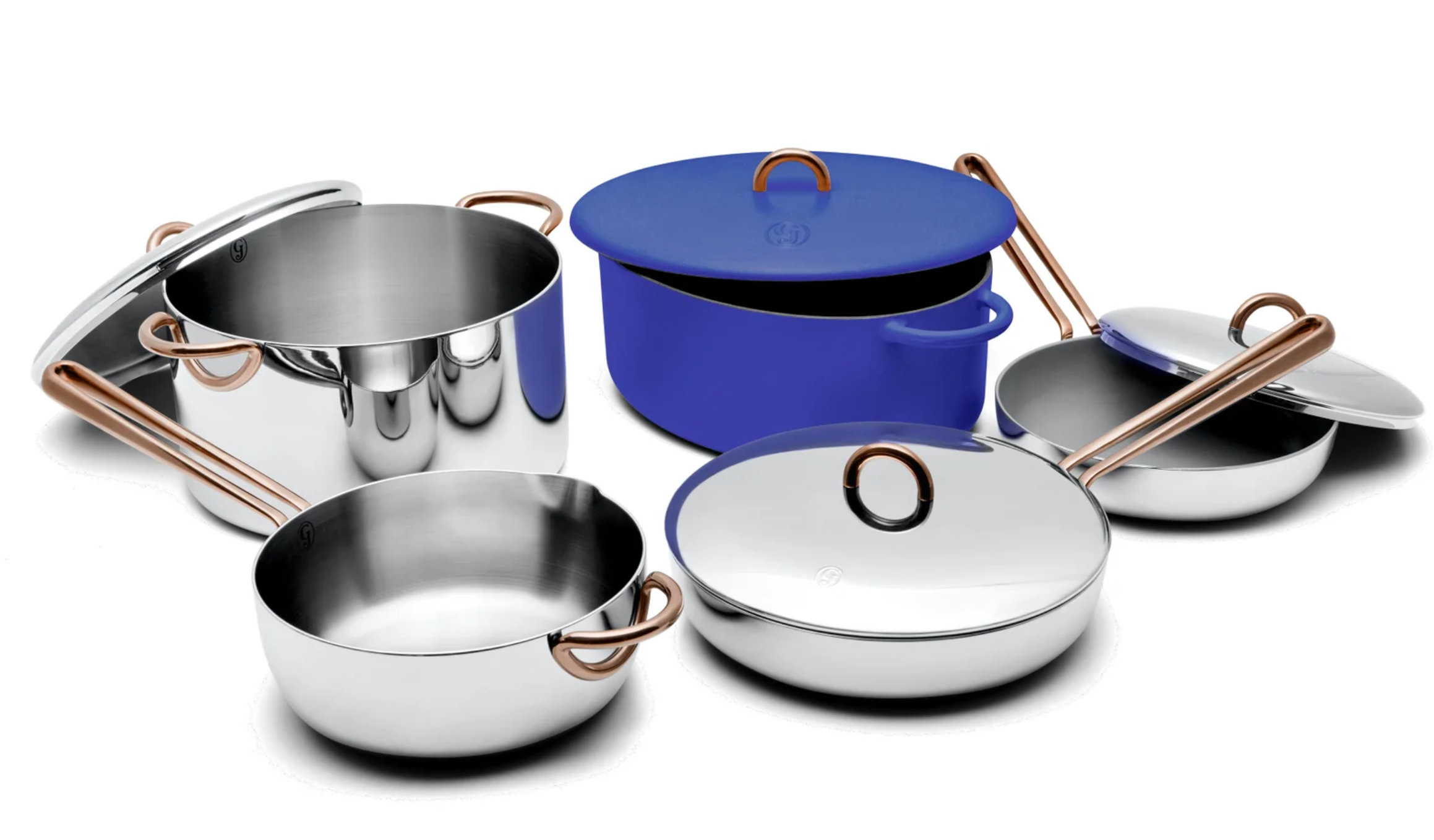 2. Target a narrow niche, then expand to the rest of the category (Native deodorant)
Natural deodorant brand, Native (acquired by P&G in 2017) kickstarted the 'cleaner' deodorant market trends, with the goal of making it easier to consume less harmful ingredients. "The personal care industry has been lazy in making sure its products are safe, and we're not having it". Native started out with a highly successful deodorant range, that manages to balance 'healthy' and 'clean' whilst still managing to capture the premium cues of an upmarket health product with their communications and DTC marketing.
With a passionate customer-base and authority in the space, they set their sights on expanding their offering to other items in the bathroom essentials space. Charcoal as an ingredient and process (charcoal filtering) has experienced huge growth in the past 5 years, with google search volume for 'charcoal toothpaste' increasing 1300% from 2016 to 2017. Native used this trend to supercharge their foray into the toothpaste category. By offering a new range of charcoal toothpaste to an existing customer base, they were able to stack the deck in their favour.
Finding an emerging trend that is congruent with your brand could help catapult your next product into the market. With the spoils being, easier press coverage, large volumes of word of mouth marketing, search traffic and other early mover advantages. Are there products that are used in the same customer ritual that you currently cater to? You could research possible opportunities through influential blogs, Google trends or customer interviews. As long as the new product fits in with your brand, this process could open up a whole new market for your business.
3. Expands your online offering by selling partner products (Brooklinen)
DTC brand, Brooklinen was birthed from the frustration that a husband and wife had with the high prices of luxury-grade linen. Six years later and they run a highly successful online brand with passionate customers and have raised sixty million dollars in venture funding.
After a while, customers were looking to Brooklinen for advice and curation not only for sheets, but for the rest of the bedroom as well. A privileged position to be in, but with a core competency in fabrics and a high standard for the products they put out, going too wide with their product offering didn't seem wise.
Instead, they did something unexpected… Spaces by Brooklinen launched nearly a year ago and is a user-friendly marketplace concept offering a highly curated assortment of home goods from like-minded partner brands, as well as independent designers and artisans.
Selling partner products isn't typical for a DTC brand, but the high calibre products chosen are completely on-brand for Brooklinen. Plus, they can now sell more to customers who are asking for products outside of their portfolio.
Opening a partner marketplace is obviously very ambitious and probably requires a large customer base. However, maybe you could partner with a handful of companies instead? Are there brands with a similar ethos, selling in your industry, but with non-competing products? This could increase your average order value and mean future customers recognize you from within your partner's following.
4. Niche down by locale (BarkBox)
Dog-care brand, Bark has developed a new purpose-lead product range of dog food. Not only do Bark give partial proceeds to dog charities (a cause that is near certain to be close to their customer's hearts). They have also centred each variant around an American city or state, with proceeds going to that area's dog charity. Not only is this an opportunity to speak to customers in a more focused way, it also offers great inspiration for flavours and packaging design.
Letting a customer support local, whilst giving to a cause close to their hearts is very compelling. Is there an opportunity for you to release multiple variants of a new product, each centred on a geographical region or city? Variants could be inspired by local cuisine, a famous figure or a stereotypical design-style. This method might even be used as a customer recruitment tool, effectively being a way to niche down with your DTC marketing via different smaller markets, whilst keeping your brand and product fundamentals intact.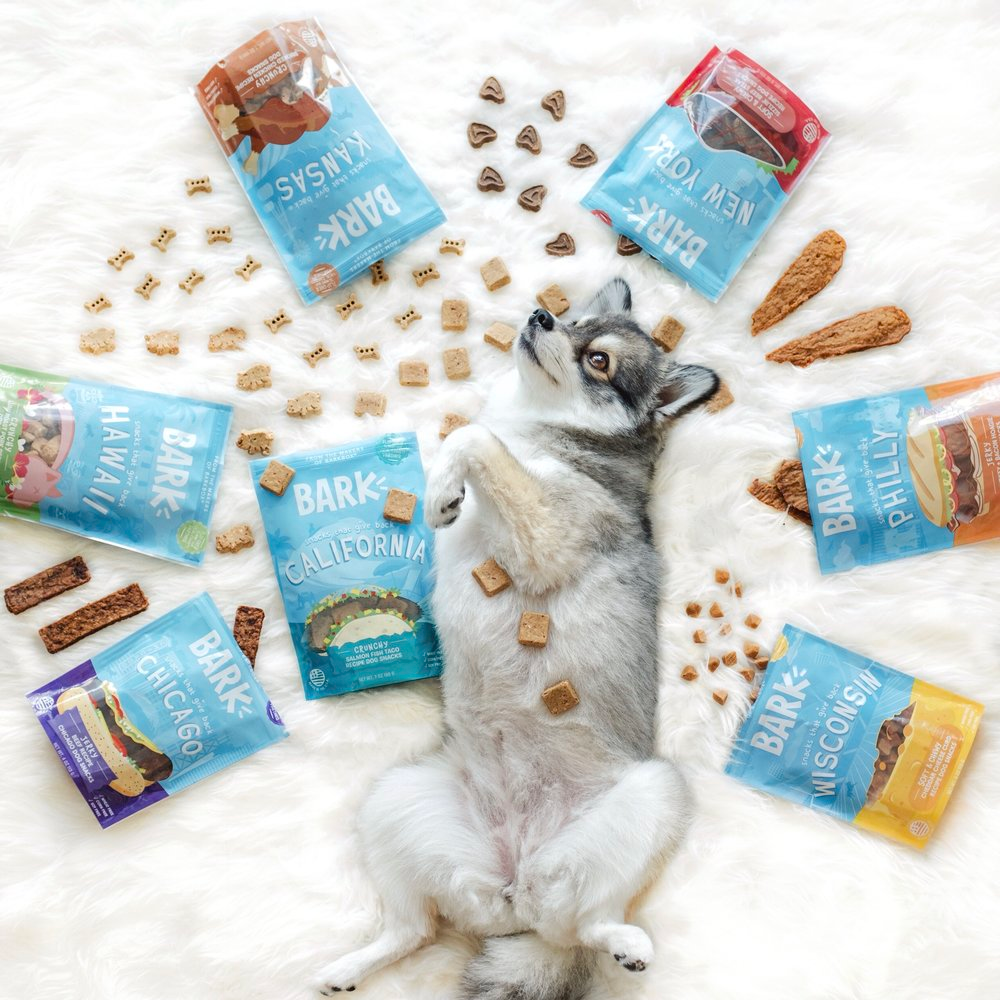 5. Launch products behind a pay wall (Beauty Pie)
High-end DTC beauty brand, Beauty Pie launched by serial entrepreneur Marcia Kilgore, operates on a paid membership basis. You need to buy a monthly or yearly subscription to get access to the products.
The concept is based around the fact that most premium beauty brands use the same outsourced labs and manufacturers, Beauty Pie's innovation is to be upfront with customers about this and offer their lines at 'factory prices', thus saving money without sacrificing on quality.
The company's messaging and PR all point towards the subscription cost being how the brand makes their money. They've even been dubbed the 'Netflix of Beauty' and go to the extent of offering different membership tiers with caps on how much customers are allowed to spend on the site.
Beauty Pie are affectively running a 'recurring revenue' style business model. With a subscription business, customers are charged every month whether they receive goods for not. Whilst basing a whole business around this concept may be hard to do, is there a way you could put certain areas of your brand behind a paywall or membership program? Maybe in return for exclusives, early access or even annual product refurbs? This could potentially add to your monthly revenue, without increasing unit sales or even having to acquire new customers.
6. Double-down on sustainability (Act + Acre)
To launch a sustainable haircare range, Act + Acre engineered their product and packaging to be as recyclable and green as possible. Instead of settling for the guides set by government recycling certifications, they pushed further and created their own gold standard; "Reavey and Mackin developed a now-patented process that uses cold water and high pressure—while it takes a lot longer, it saves 90% energy". Not only is this good for the planet, but it's also a great talking point in their marketing material.
Sustainability has been reported as heavily influencing Millennial and Gen Z buying decisions, '72 percent of Gen Z would spend more money on a service if it was sustainably produced', alongside a tendency to switch to brands who take sustainable initiatives.
Is there a way you could refactor your existing products in a more sustainable way? Whether it's the packaging, the freight or the product itself? Whilst you're looking into your processes and supply chain, maybe you could put together a content series featuring the individuals and stages that are involved along the way. Giving your customers a 'behind the scenes' look at your brand.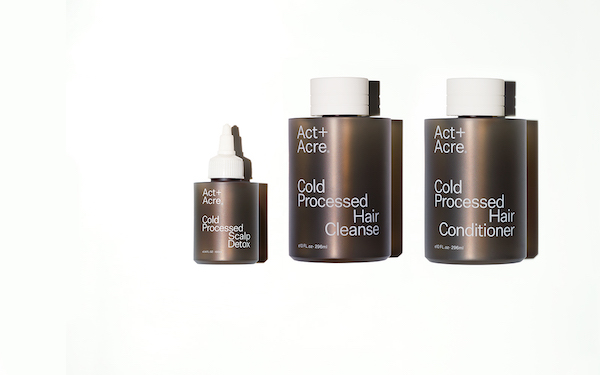 7. Apply your opinionated philosophy to a new market (Allbirds)
Sustainable footwear brand, Allbirds has grown a loyal customer base thanks to their environment-conscious ethos and signature shoe style. Their latest piece of footwear innovation expanded into the huge performance/running market; "The Dasher pushes Allbirds into athletics territory, to compete with the likes of Nike, Adidas and Lululemon".
This new shoe will allow their fanbase to start buying another essential item from them, whilst staying true to their mission of footwear and the environment. "The Dasher emits 9kg of carbon dioxide per pair in their lifetime, which is nearly 30% lower than the average running shoe."
If your customer base already buys one set of products from you, what else might they buy from you? The power of this strategy is a higher 'average customer value' and the potential for growth.
However, companies in the past have 'watered down' their strong brand identity by trying to sell too much to too many different types of people and projected a 'master of none' impression to the market. What new product types could you launch that are 100% aligned with your company and audience? Is there a way to have visual similarities or themes throughout your products, so they all feel cohesive with each other?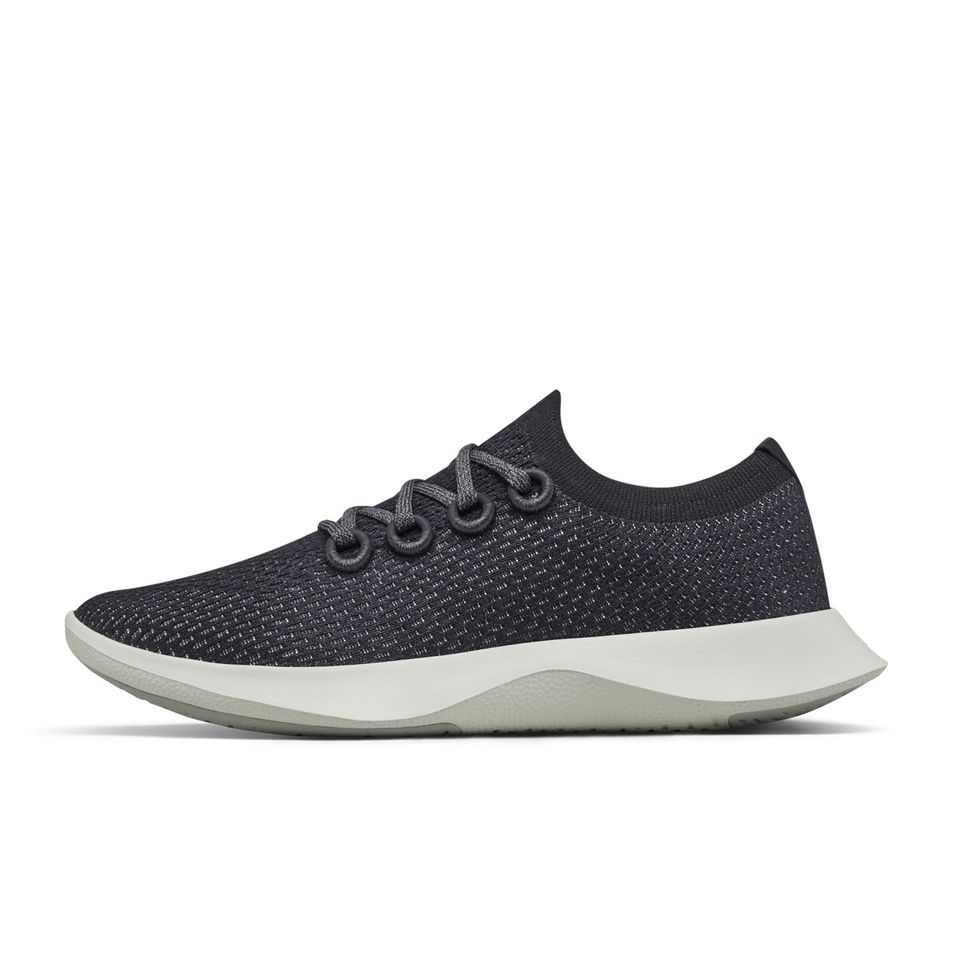 8. Release many smaller products to target micro-niches (Stance)
DTC sock brand, Stance specialise in socks and due to the low MOQ/new-product-development costs has launched a lot of them. They spotted an opportunity to create new product lines designed for specific sports niches. Starting with running, Stance redesigned a sock to suit players as much as possible, they then teamed up with influencers in the sport. Once that worked, they moved onto cycling, basketball, golf and more.
Creating new versions of an existing product positioned for a specific audience could help you recruit new customers. This could be as simple as changing your positioning through marketing and website copy. Or you could start developing new versions of your existing products to better serve specific niches. Have you heard from customers who are part of a specific sport, hobby or profession? This could be a good place to start.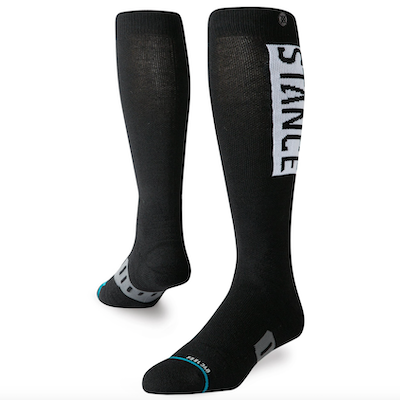 9. Refreshes a best selling favourite (Outdoor Voices)
Outdoor voices decided to re-release their original hero product; the exercise dress. Doubling-down on the product that launched their company. But this time with new features requested by their customers, such as a phone pocket and inbuilt shorts.
The activewear brand used the marketing campaign as an opportunity to celebrate their company values and customers.
Rallying customers around this perennial and proven product seems like the closest Outdoor voices could come to a 'sure thing'. Is there an original range or product that represents your company more than any other? You have more than likely had bags of feedback over the years on possible ways to improve that product. This could be a good opportunity to celebrate everything that you, your team and your customer have built together.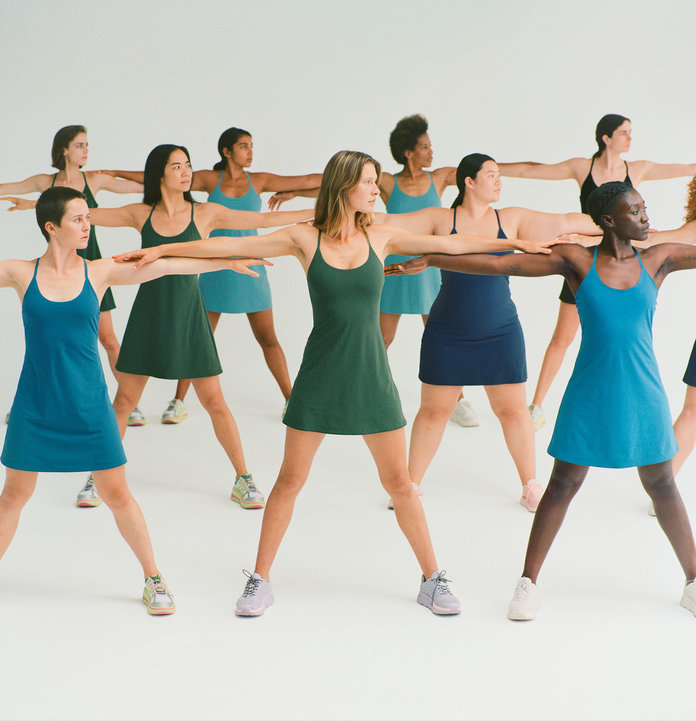 10. Use a nostalgic era or theme to inspire a new product range (Away)
Luggage company Away used an iconic golden era from the past to design a new product range around. Co-founder Jen Rubiio explains "we were inspired by the nostalgia associated with some of our favourite iconic mountain towns, capturing the styles and colours found in retro postcards of places like Aspen or Verbier".
This theme for the new line inspired everything from the product design to the marketing material. The desire for these new products was super-charged by the fact that it was a limited edition; creating a feeling of urgency with customers to make the purchase or miss out.
Is there an important time-period or place that is special to your industry or brand? If you developed a new product based around this theme, what story could you tell with the product and DTC marketing? Could it be used to break into new cohorts of the market or allow you to leverage a new set of influencers in your social media strategy?
Bonus. Expand the scope of your companies mission. Then launch new products that apply to this bigger ambition (Casper)
Direct to consumer brand Casper expanded their company vision from just mattresses to tackling a larger question: 'how to have a good night sleep?'. They have since launched sleep aiding products such as a humidity-fighting duvet and a smart bedside lamp.
The broader company scope has allowed them to diversify from the saturated market they were in, whilst still leveraging their strong brand equity and existing customers.
Expanding your company vision by asking a new question could unlock fresh product ideas for your company. What if you weren't just 'that kind of product' business and instead tackled the larger area of your customer's lives you currently just partially address. Using that line of thinking, what new products could you launch?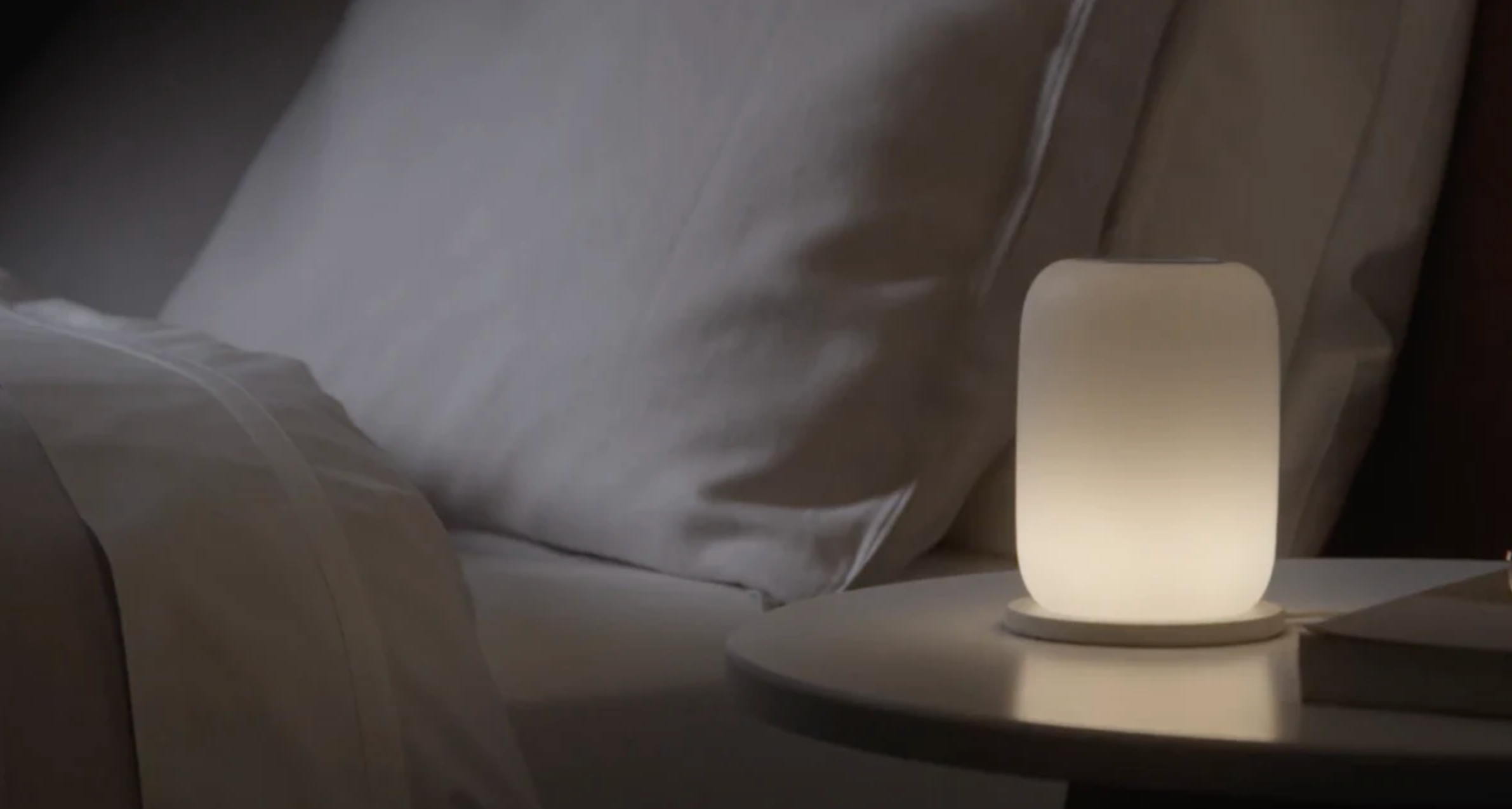 DTC new product strategy FAQ
Absolutely! Your marketing strategy and new product development strategy should go hand-in-hand. The insights from market research, social media marketing, and understanding of your target audience that you gather in your marketing efforts can be invaluable in shaping your product development process. By aligning these strategies, you can ensure that your product offerings resonate with your audience and fit seamlessly into your broader marketing campaigns and brand image.
Should your DTC marketing strategy inform your new product strategy?
Yes, alongside offline marketing, online channels like influencer marketing can be a powerful tool when launching new products. By partnering with the right influencers, you can introduce your new product to a wider audience, obtain genuine reviews, and gain user-generated content, which can further enhance your marketing mix.
Can I use influencer marketing when launching new products?
A new product strategy is a comprehensive plan that outlines how a business intends to introduce a new product to the market. It encompasses everything from initial product idea generation, market research, product development, to marketing strategies and distribution channels. This strategy aims to ensure the product meets the needs of the target market and aligns with the brand's business model and objectives.
What is New product strategy?
DTC stands for "Direct to Consumer." It's a business model where brands sell directly to customers, bypassing traditional middlemen like retail stores or third-party retailers. This direct approach allows for a closer relationship between brands and consumers, often leading to more personalised marketing strategies and product offerings.
What does DTC mean?
DTC marketing refers to direct to consumer marketing, the marketing strategies employed by Direct to Consumer brands to promote their products or services directly to end consumers. This often involves leveraging digital channels, social media advertising, email marketing, and other online platforms. DTC marketing strategies prioritise understanding and engaging the target audience to build brand loyalty and drive sales without the interference of intermediaries.
What is DTC marketing?
An example of DTC marketing might be a brand launching a new product exclusively on its website and promoting it through targeted social media ads, influencer partnerships, and email marketing campaigns. A footwear brand, for instance, could release a limited-edition sneaker and use Instagram stories, posts from influencers wearing the shoe, and an email blast.
What is an example of DTC marketing?
B2C, or Business to Consumer, refers to the sale of products or services from businesses to individual consumers. DTC, or Direct to Consumer, is a subset of B2C where brands sell products or services directly to consumers without any intermediaries like retailers or wholesalers.
What is the difference between B2C and DTC?
Summary
The Direct to Consumer (DTC) model has transformed the way brands connect with their audiences, eliminating the need for traditional retail intermediaries. However, this dynamic landscape demands that brands offer innovation and exciting new offerings to convince customers to part with their hard-earned cash.
Hopefully this article and the mini case studies have provided some insights into choosing the right product development strategy. Factoring in creativity, original thinking, audience understanding, digital engagement, risk appetite, and market insights.
---
Oli Woods
Co-founder @PreProduct